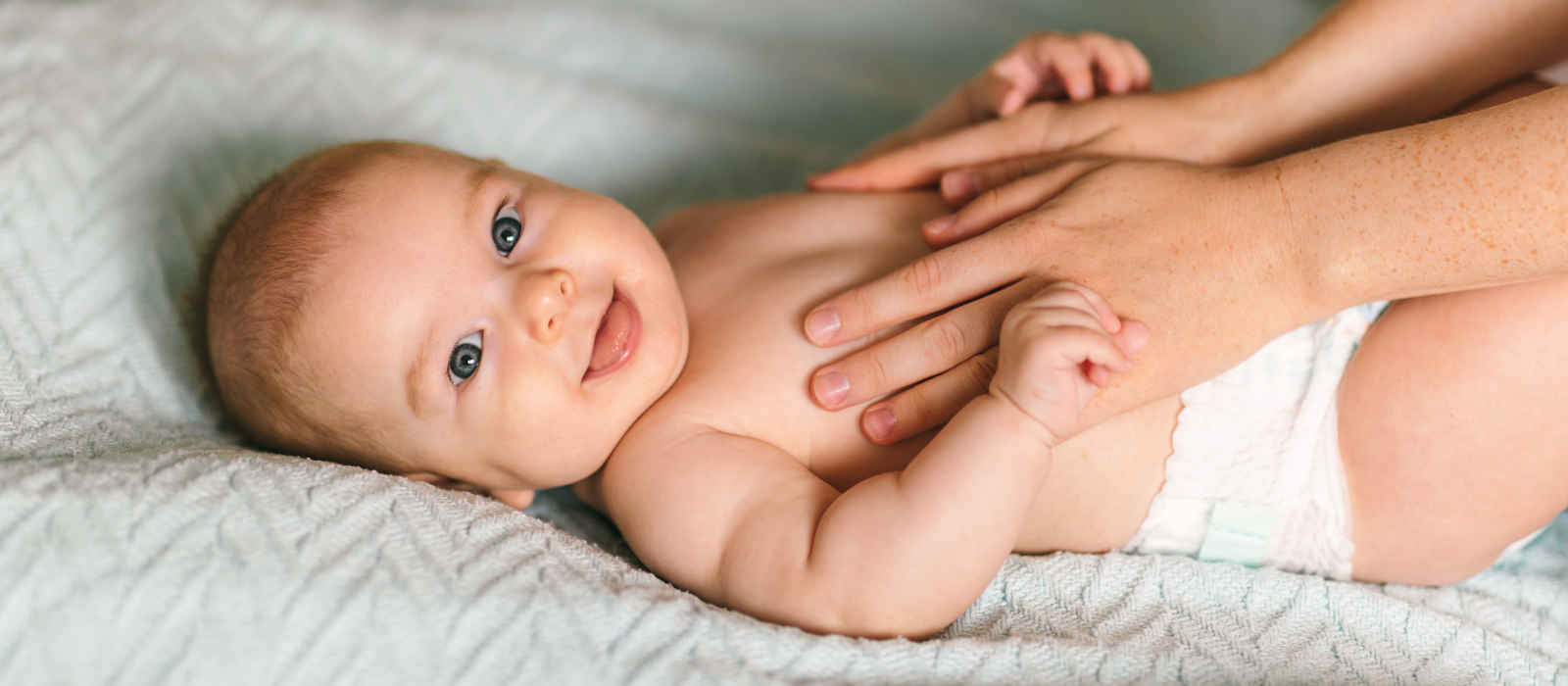 William, 5 months: Sleeping through the night in just 3 days!
William's sleep story...
Like many first time mothers, Mellissa felt confused about her baby's sleep needs. During the day, William would catnap and sleep for only 20 minutes at a time, meaning that Mellissa had little time for herself. Over time, this constant catnapping also led to William's night sleep becoming more and more disrupted. Soon, he was waking every 2 hours overnight.
As a first time mum I really didn't have a clue on routine and sleep. I was starting to become sleep deprived and it was affecting every aspect of my life. I needed some solid guidance to help me help him solidify his sleep and get a solid routine happening for the sake of his development and to save my sanity and help me get some restorative sleep myself.
Mellissa started to look for solutions and saw Little Ones mentioned in some parenting forums online. After further research, she bought our Baby Sleep Program and began to implement changes with William the very next day.
Imagine not having to worry about your baby waking every 2 hours
Our Baby Sleep App can make that happen. Let us guide you and your little one to better sleep.
Yes, I want sleep!
She started by increasing William's awake windows between his naps. Little William had got into the habit of having short awake times, which meant he wasn't tired enough to sleep for very long and led to his catnapping all day.
William's poor napping during the day then caused him to become overtired by bedtime, leading to a poor night's sleep. By slowly increasing William's awake time during the day, he was able to build up enough sleep pressure to be able to sleep for longer during his naps and overnight.
Mellissa was keen to improve William's sleep as quickly as possible so from day 1, she also began teaching him how to self-settle using the gentle, step-by-step method in our Program. Up until now, Mellissa had found it difficult to settle William to sleep at naps and bedtime, as his short awake times meant he simply wasn't ready for sleep yet. Stretching out William's awake times ensured that he was perfectly ready for sleep and as a result, he took to self-settling straight away!
After just three days of following our Program, William was getting the right balance of awake time and sleep during the day, which enabled him to sleep through the night! Mellissa also saw a huge difference in his temperament - he was much happier and calmer now that he was well-rested.
We started at 5.5 months old and it only took 3 days to have total improvement. The guide was very informative, easy to read, easy to implement and troubleshoot. The guide really changed our lives and saved my sanity. He self settled using the quick method from the first day I implemented the routine and on day three we were having the correct awake times and max day sleep and getting solid 12 hours sleep at night.
Finally, Mellissa was able to take some time for herself during the day when William napped and could count on getting a full night's sleep. She was so impressed with the improvements in William's sleep that when her second baby, Isla, arrived, she knew exactly what to do!
Mellissa started to establish positive sleep habits with Isla from birth, such as sleeping in a dark room with white noise playing. This got Isla's sleep off to a great start! Then, when she was 3 months old, Mellissa started following the sleep schedules in our Program to ensure that Isla continued to sleep well. Having both of her children following our sleep schedules also meant that Melissa could line up their lunch naps to get some time for herself during the day.
William is now three and his sleep is so good. We had him still day napping right up until three. When Isla came along their big day sleep matched and I was able to nap myself or get things done around the house. We started Isla loosely on the guide and then solidly from three months and her sleep has been perfect! A solid night sleeper 12 hours and day napped like a little champion.
Armed with the comprehensive information in our Sleep Programs, Mellissa now feels confident that she can navigate any sleep challenges that come their way. And when in doubt, she knows she can reach out to our certified sleep consultants in the Little Ones Village for more personalised guidance and support.
This guide changed our life and sanity and there's no shame in seeking help when something is not right. It's been easy to navigate the guide and implement it, I have utilised the village when I've felt the need to ask for extra help. I've not had any sleep deprivation at all with Isla and with William as soon as we implemented the guide from 5.5 months his sleep and our sleep changed immensely. My now 1 & 3 yo are perfect sleepers and I owe it all to the information I read in the guide completely. Our lives have changed significantly for the better and honestly I wish I had started sooner.
If you want to establish a consistent, age-appropriate routine for your baby or toddler, our Little Ones App has everything you need! You'll get instant access to our trusted sleep solutions, customisable schedules, detailed troubleshooting notes, gentle settling methods and more. If you need further support, we also have certified sleep consultants available day and night in our Little Ones Village.