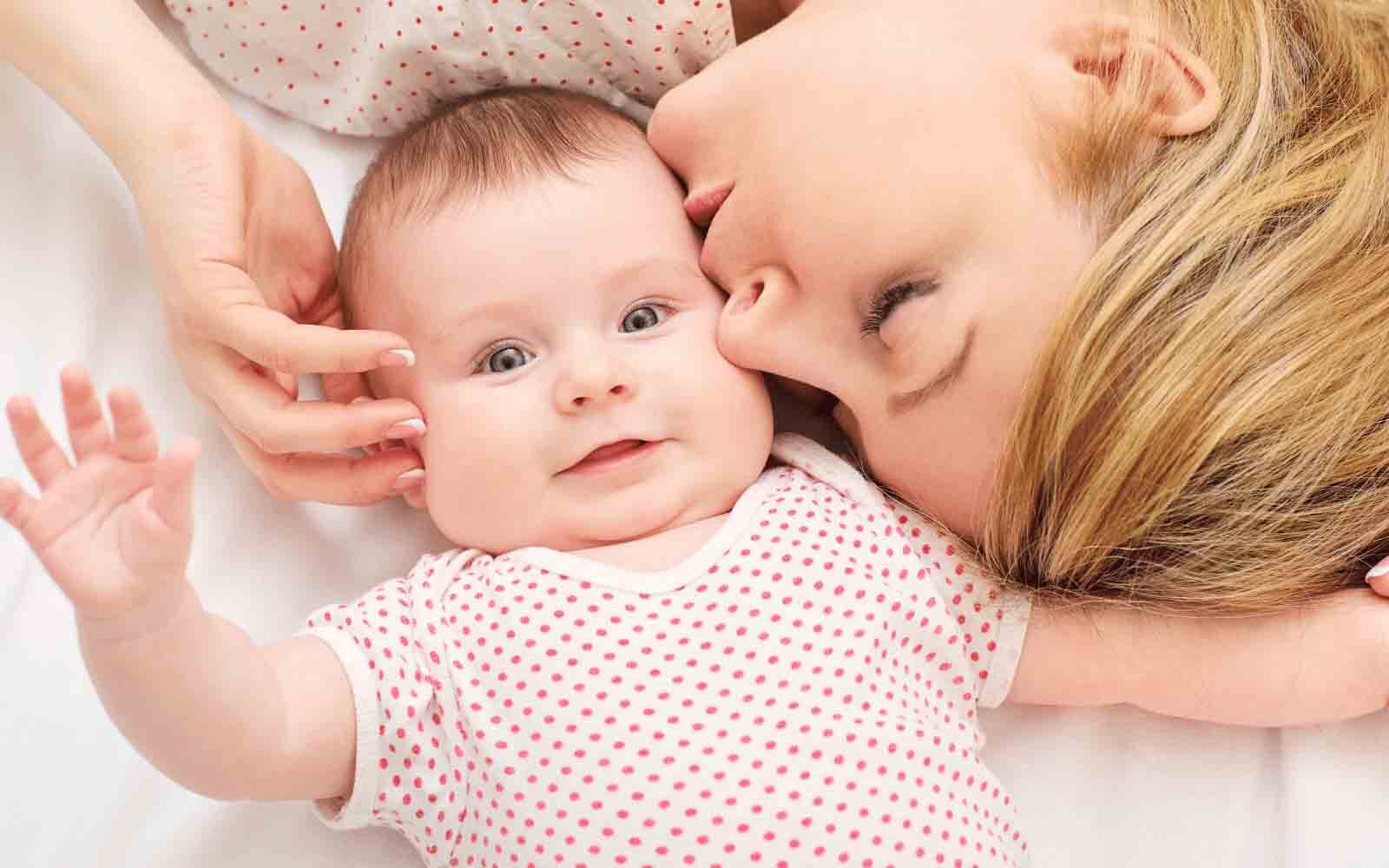 Should You Use a Baby Sleep Consultant?
Your baby's sleep is certainly a complex thing and can be difficult to get your head around at times. Many families are now turning to sleep consultants or online sleep programs or apps to help them understand their baby's sleep needs.
But what exactly is a baby sleep consultant? And can they actually help to improve your baby's sleep?
In this article:
What is a baby sleep consultant?
What does a baby sleep consultant do?
How does the Little Ones App compare to using a sleep consultant?
What kind of support will I have?
Do I even need a sleep consultant?
What to look out for when choosing a sleep consultant
It's like having a sleep consultant in your pocket!
Help your family to sleep better with the Little Ones App , trusted by medical professionals worldwide.
Yes Please!
What is a baby sleep consultant?
A baby sleep consultant, or sleep coach or sleep trainer, is someone who, like us, specialises in infant sleep. They may offer a program, book or course to help you improve your baby's sleep. Many also offer phone, email or in-home consulting services. Just like our Little Ones App, a sleep consultant's main role is to guide parents to help their child to achieve better sleep. After all, that's everybody's dream, right?
What does a baby sleep consultant do? What's the process?
This can vary from one consultant to the next but often they will do an initial consultation over the phone or via email to assess your baby's needs, then they'll schedule time to work with you at your home for a few hours and will then offer follow-up support after this initial meeting via Zoom, phone, email etc.
The most common sleep challenge addressed is night waking and most sleep consultants will help you to achieve more consolidated night sleep through some form of sleep training.
So, how does the Little Ones App compare to a traditional sleep coach or consultant?
When using a sleep coach/consultant, they're usually focused on helping you to resolve a particular sleep issue that has arisen at that moment in time. It could be that you need help with your baby's naps or night wakes, early morning waking or difficulties settling at bedtime. Once that issue is resolved, their job is done.
At Little Ones, we want to make sure you've covered for the months and years to come - not just the here and now. Our Little Ones App has all the tools and information you need to navigate your baby's sleep challenges and maintain the sleep improvements you've worked hard to achieve. Our app also guarantees you stay on top of your baby's sleep needs, negating the need for further (potentially expensive!) sleep consultations in the future.
But, what kind of support will I have?
Here at Little Ones we don't do home visits, but we DO make sure that you're fully supported at all hours of the day and night.
When you subscribe to our Little Ones App, you will have instant access to our in-app sleep community called the 'Little Ones Village'. Within the Village, we have age-specific support groups where thousands of parents from all over the world can post to get help and support.
The Village is facilitated by our certified sleep consultants, who respond to your questions day and night so you can feel supported at all times. You can also get 24/7, instant answers from our digital sleep consultant, Lee.
When you purchase a one-off Sleep Program, access to the Village is available as an add-on purchase within the app, so that you can get additional support from our certified sleep consultants if and when you need it.
Do I even need a sleep consultant?
Choosing to follow a sleep program or work with a sleep coach or consultant is definitely a personal choice for families, but one that is certainly becoming more common.
We tackle everything, including:
Night waking
Naps and catnapping
Settling and self-settling (no, we don't use "cry-it-out"!)
Early morning waking
Bedtime battles
Establishing a routine
Feeding and more!
So, if your little one is waking a lot at night or has gone from pro-sleeper to pro-partier, we'd love to help! Our Little Ones App can certainly help to guide you in the right direction.
What to look out for when choosing a sleep consultant...
We know what it's like online nowadays—anyone can proclaim to be anything, so first things first, make sure your sleep consultant/coach/trainer is certified.
Here at Little Ones, all of our consultants are trained in baby sleep neurology and behaviour, age-appropriate settling methods and best sleep practices through our extensive internationally registered training program.
Little Ones is also endorsed and recommended by Dr Kate Johnson, Ph.D. Sleep Physiology and postdoctoral fellow in the Department of Sleep Medicine at Harvard Medical School and SRI (formerly Stanford Research International).
Before you make a decision, here are a few more factors to consider...
Cost
Baby sleep coaches/consultants can cost an arm and leg! Depending on the service you choose, this cost can be in the hundreds, or even thousands. Then you have to think about the cost of any additional support after your initial consultation too.
In comparison, our Little Ones App is an extremely affordable alternative. For approximately the same cost as a single email consult with a sleep consultant, you can get years of advice and support!
Availability & Accessibility
When you've got an unsettled baby that won't sleep, the last thing you have is patience and time —you want help and you want help NOW. We hear you!
Most sleep consultants work with numerous families and often have a long waiting list, therefore, their availability might not necessarily work for you and your family.
Our Little Ones App though is just a click away - no waiting, no appointments, no downloads. Just instant access to our trusted sleep solutions. Anyone can access our app, no matter where you live in the world, and our certified sleep consultants are available in the Village, day and night, to answer any queries you have.
Our Little Ones App can also be used right up to 3 years, so if your baby or toddler's sleep suddenly takes a turn for the worse, you've got the app on hand to help you out straight away! You can also refer back to the app if you have other children later down the line.
Before investing in a sleep consultant or an online program to improve your baby's sleep, think about what it is that you want to achieve and what type of approach is best for you and your family.
What does sleep mean to you?