4.0 star rating
4.0
6 Reviews
Great help!
Review by Ann S. on 18 Feb 2019
review stating Great help!
Great help!
Not bad
Review by Arzu M. on 1 Nov 2018
review stating Not bad
Well, the tracks are ok, no comment there. But the duration should definitely be longer. I have to run back to the run every 45 minutes to restart it.
.
Review by Jerry P. on 27 Oct 2018
review stating .
.
Samantha T.
1 star rating
Couldn't save the download
Review by Samantha T. on 2 Sep 2018
review stating Couldn't save the download
While I think the shhh sound is good . It's been really difficult downloading and saving the track . On IOS devices it says you need Dropbox which I had to download and then have still been unable to save it over (always get an error message)
Comments by Store Owner on Review by Samantha T. on 2 Sep 2018
Absolutely AMAZING!
Review by Reannon G. on 26 Aug 2018
review stating Absolutely AMAZING!
I am a first time mom and the sleep program that they offer has completely changed our lives for the better. I am so thankful that I came across them.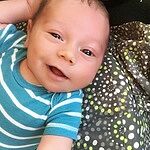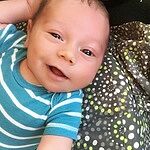 He doesn't like regimes
Review by Erika G. on 10 May 2018
review stating He doesn't like regimes
Dear Nicky &Amanda,
Your LO's sleeping plan is fabulous and I really wanted that to work but unfortunately not for my son.
I read everything, I did everything exactly the same you written and followed all the steps.
He doesn't settle for the "shhh" sound, not for any of the white noise.
A relaxation instrumental music is better for him.
I try to keep a sort of daily regime for him as much as I can but sometimes it doesn't work.
Anyway your plan is brilliant but not for us.
😕
Q: The tracks are only 1 hour long max, so do you just play them on repeat throughout the night and during naps?
Q: The track I need to play on my phone? Or can play somewhere? As I would like to use my phone when baby is sleeping
A: Hi, If you have another device you can play it through that. I used to use an old cell phone no longer used for white noise
Q: Hi, I purchased the Baby sleep program and I would love to use this playlist, but I have the free version of Spotify and they keep interrupting the playlist with their ads... On Google, instead, I'm asked to pay around 9€ for the whole album or 99 cents for each track... Isn't the playlist included in the price of the program? How can I get it without ads or interruptions? Thanks!
A: Hi, This playlist is only available on iTunes, Spotify, Google. To have the playlist without ads on Spotify you need to have spotify premium.
Q: Why don't you just put all the sounds on a sound machine and sell it? I don't want an electronic device in the baby's room all night. I'd rather pay for a sound machine that will keep the sound going all night.
A: Thank you for the suggestion, I will bring it up with the relevant people.
Q: I bought the program and could not access it because my email verification has expired and when I asked for a new verification I received an auto reply that they will get to me on working hours on Monday! So now I need to wait for 3 more days to start with the program while it could have been done immediately! Please I need a solution ASAP.
A: Hi, I resent that link for you this morning
Q: I don't really want to buy a subscription to a service, can I not purchase the album with a one off payment on iTunes in the UK?
A: yes you can purchase the album as a 1 off via iTunes
Q: I have the track on my phone but want it on my baby's one , how do i get the link to her phone?
A: Hi, You can find the sshh track on Spotify, iTunes, Google or Amazon Music