3.9 star rating
3.9
8 Reviews
This Sleep Program Changed Our Lives
Review by Elaine G. on 12 Apr 2020
review stating This Sleep Program Changed Our Lives
This is our first baby and we had no idea how to handle his sleep. There were so many different opinions online and in books that I read. I just wanted clear information about what to do!

We started implementing the Little Ones Sleep Program when our baby was two months old. Pretty soon, he was more or less on the schedule and waking once during the night. As soon as he was on solids at six months, he's been sleeping 12 hours/night. He goes down easily for his naps, and eats well at meal times.

Thank you so much, Little Ones! This program is worth every penny.
Awake time struggles
Review by Alison C. on 9 Aug 2019
review stating Awake time struggles
I was hoping to have a great experience like the many positive reviews but I think my baby (or me) is just not ready to force a schedule. At only 7 weeks, my baby could not stay awake for the almost 2 hr max awake window - he would get super cranky after less than an hour. I tried increasing his awake times for a week, but just couldn't keep forcing him to stay awake as it seemed to horrible for him as he got so tired and cranky and harder to get to sleep. He sleeps quite well at night already so I'll just deal with his short awake windows and sporadic napping throughout the day since he is happy that way, and hopefully revisit some schedules when he is a bit older (>3 months)
Hard to access
Review by Becky H. on 25 Feb 2019
review stating Hard to access
This appears to be a really great program with lots of great advice, if only I could access it! Recieved conflicting instructions (3 different instructions) to get access to the initial course I purchased, would love to be able to see the additional material, but downloads don't work and I can't find the things they talk about and refer you to. So gutted, as I really like what I have been able to see so far, great sound advice, just frustrated that I can't access it properly.
Comments by Store Owner on Review by Becky H. on 25 Feb 2019
Hi, Sorry to hear you are having issues accessing the Antenatal Course - You can email me on
customerservice@littleones.co
and I'll help you with this.
Almost too good to be true!
Review by Ellen C. on 13 Nov 2018
review stating Almost too good to be true!
One day out of the blue my baby boy just seemed very unhappy and wouldn't stop whining and finally I saw him cry. My twins were sleepy babies until 5 weeks (3 weeks corrected age) so I would have to wake them up every 3 hours until that day, and everyone would tell me "it's normal" that my boy was so agitated. Well I didn't settle for that, and that's how I found out about Little Ones! My twins are now 6 weeks corrected age, and sleeping through 7pm-7am with one or two scheduled feeds overnight and napping great during the day. They are also happy babies and me and hubby also super happy (and rested) parents.
Totally worth it
Review by Isabel L. on 28 Oct 2018
review stating Totally worth it
I bought the antenatal course, and used it for my first baby newborn. It's amazing how a few concepts and tips can change everything.
I am loving the sleep
Review by Nikki M. on 16 Oct 2018
review stating I am loving the sleep
I am loving the sleep program however I bought the white Noise sounds thing as well but can't open it which is really frustrating
Comments by Store Owner on Review by Nikki M. on 16 Oct 2018
Save my sanity
Review by Alice A. on 14 Jul 2018
review stating Save my sanity
Saved my sanity and got my son sleeping. Now he goes down without a fuss.
Wish I had this first time around!!
Review by Kate B. on 28 Jun 2018
review stating Wish I had this first time around!!
Wish I had this for my first child. I tried to find this info the first time but couldn't find such a great reference. Was super helpful second time around though. Feel so much more confident in what I am doing.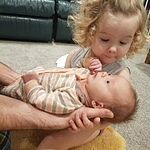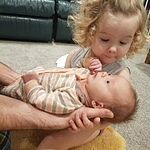 Q: Hi guys, just wondering how this is different to the newborn sleep program 0-3months, will I still need to purchase that as well as this course?
A: Hi, the Antenatal Course does not contain any schedules or does not cover a baby's sleep needs beyond the first couple of weeks - it's designed to get you through the first part, right after birth, then our Newborn Program picks up from 2 weeks onwards. SO definitely useful to have them both!
Q: Is the antenatal course included in the complete bundle?
A: Hi, No the Antenatal Course is separate.
Q: Hi there,
I am planning to breastfeed my first which is due in about 6 weeks. I see in your FAQs that the programs are suitable but is this particular program a good fit for my needs? Thanks.
A: Hi, Our Programs are suitable for Breast fed, Formula or mixed fed babies. We include a feeding schedule in our Newborn Program which you can chose to follow or you can feed on demand if you prefer. The Antenatal Course is more about tips and tricks to survive the first couple of weeks, setting up the nursery, videos on winding, swaddling etc.